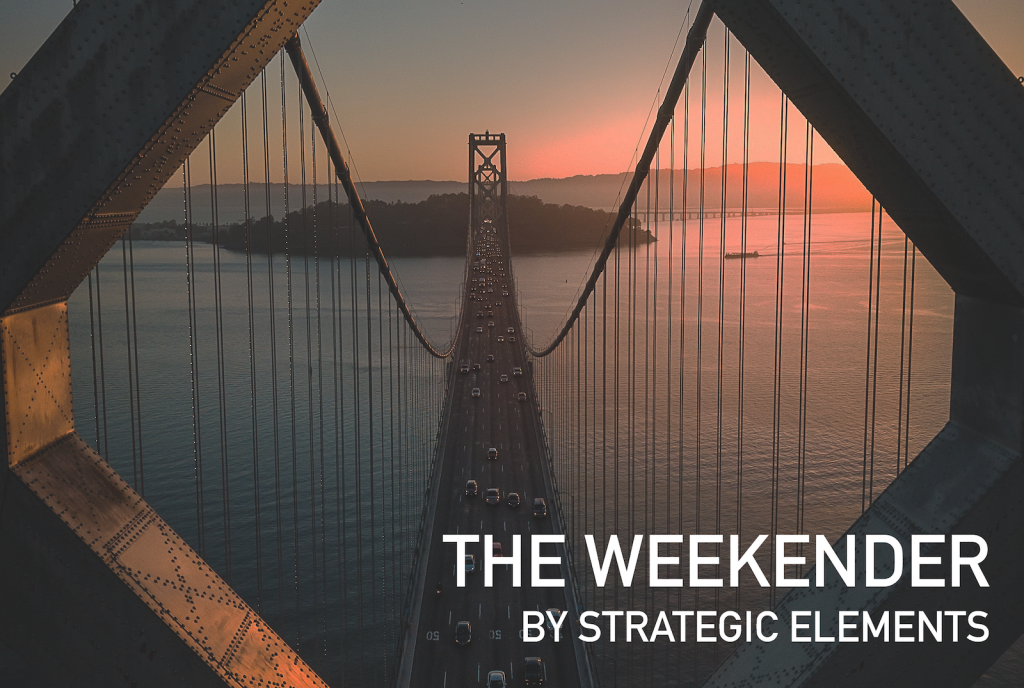 THE WEEKENDER
Subscribe today
Big reads and big ideas shaping public policy, consumer trends, and cultural innovation.
September 18, 2020
Curation and commentary from the Team @ Strategic Elements
THE BIG FIVE
Getting paid $20K to leave the big city? The new remote work model of leaving higher-priced cities for lower-cost locations comes with benefits – and caveats. Many corporations are coming to the realization that many employees are migrating away from bigger cities with high costs – taking their talents and current salaries with them. In an effort to retain these employees, companies are embracing the flexibility of today's economy. But there are limits, as they are also putting in various forms of insurance to anticipate that we will return to normal (someday). Stripe, the payment processing company, is now offering its employees $20,000 to leave New York and San Francisco, but such a move would also mean those workers would have to take a 10 percent pay cut. Finding the right balance to remote working will likely be the focus of many large employers for the rest of the pandemic. Forbes
In light of the challenging economy and uncertainty about the future, executives know that they have to worry about managing their corporate finances. Maintaining large office spaces in cities, such as New York and San Francisco, is extremely expensive and the taxes are astronomical. Having people work from their own homes or in lower-cost cities is an attractive option for the chief financial officers to shave off large expenditures and save money.
Just as there is heated debate over reopening the economy too quickly, there are contradicting actions of leading corporations that reflect a reticence to fully embracing the work-from-home revolution. Google, Amazon and Facebook have recently leased, built or purchased corporate real estate, bucking the remote movement. They are playing it safe by both offering people the chance to work from home, but also expanding their office footprint—in case the work-from-home trend slowly dissipates.
Google is going green again – but this time, it's about even your searches being carbon-free. Google made going green the norm for business, jumping into long-term power purchase agreements and defining a model for corporate sustainability. Yet, among even the most ambitious climate goals set around renewables today, one caveat has remained: not every single action can be powered by clean energy at every hour of the day – until now, according to Google. The tech giant aims to run its entire business on carbon-free energy, around the clock. That means the energy required to power your Google searches – even at unconventional hours – will be powered by some renewable energy source, somewhere. The success of Google's plans is heavily relying on the expanding battery storage market. If they pull it off – and unplug carbon sources completely – the move would have an industry-shifting impact. Quartz
Dan Finn-Foley, head of energy storage at energy research firm Wood Mackenzie Power & Renewables, compared Google's plan to ordering eggs for breakfast. Today, most companies go to the grocery store and buy their eggs (in this case, electricity) months or years in advance, through bulk purchase power agreements (PPAs). If a company wants green eggs, it pays a small premium for so-called renewable energy credits (RECs), essentially financing the additional cost of generating renewable power. Breakfast accomplished.
Real-time matching, though, means securing that egg at the exact moment it's laid. In 2017, Google said it purchased more than 7 billion kilowatt-hours of electricity, roughly the consumption of the state of Rhode Island. But only a portion—somewhat over half—was matched in real time with data centers' electricity consumption.
"Humans can get sick from COVID. Machines can't." How the coronavirus is accelerating the growth of automation. It's no secret that automation is already transforming the American economy. The coronavirus pandemic has spun up the trend and is accelerating it. The economic challenges facing today's supply chain and the accompanying workplace disruptions are forcing companies to take on new technologies and artificial intelligence. Unfortunately, that also means skillsets and the workers that provide them are being lost – while we might not see the full picture now, down the road we will catch up to see greater moves toward automation that will have already occurred. A new study by McKinsey & Company showed that the U.S. had 0.49 robots per 1,000 workers in 1995. By 2017, that number rose to 1.79 robots per 1,000 workers. Considering the pandemic's impact on top of that, education and workforce training will be essential in the months ahead – including policies that put your employees in the best position to enhance the automated work around them. CNBC
"Businesses are kind of looking and seeing that humans can get sick from Covid," said Marcus D. Casey, an associate professor of economics at the University of Illinois at Chicago. "Machines can't. Even if we don't see it right away, we surely see that there's going to be a move toward more automation."
"Other things being equal in the post-pandemic world, if you don't have some [information technology] skills, you're at greater risk of being disrupted," said Robert Litan, a nonresident senior fellow at the Brookings Institution. "As a society, the need to help people transition to new jobs is going to be much greater in the post-pandemic world than the one that existed just six months ago."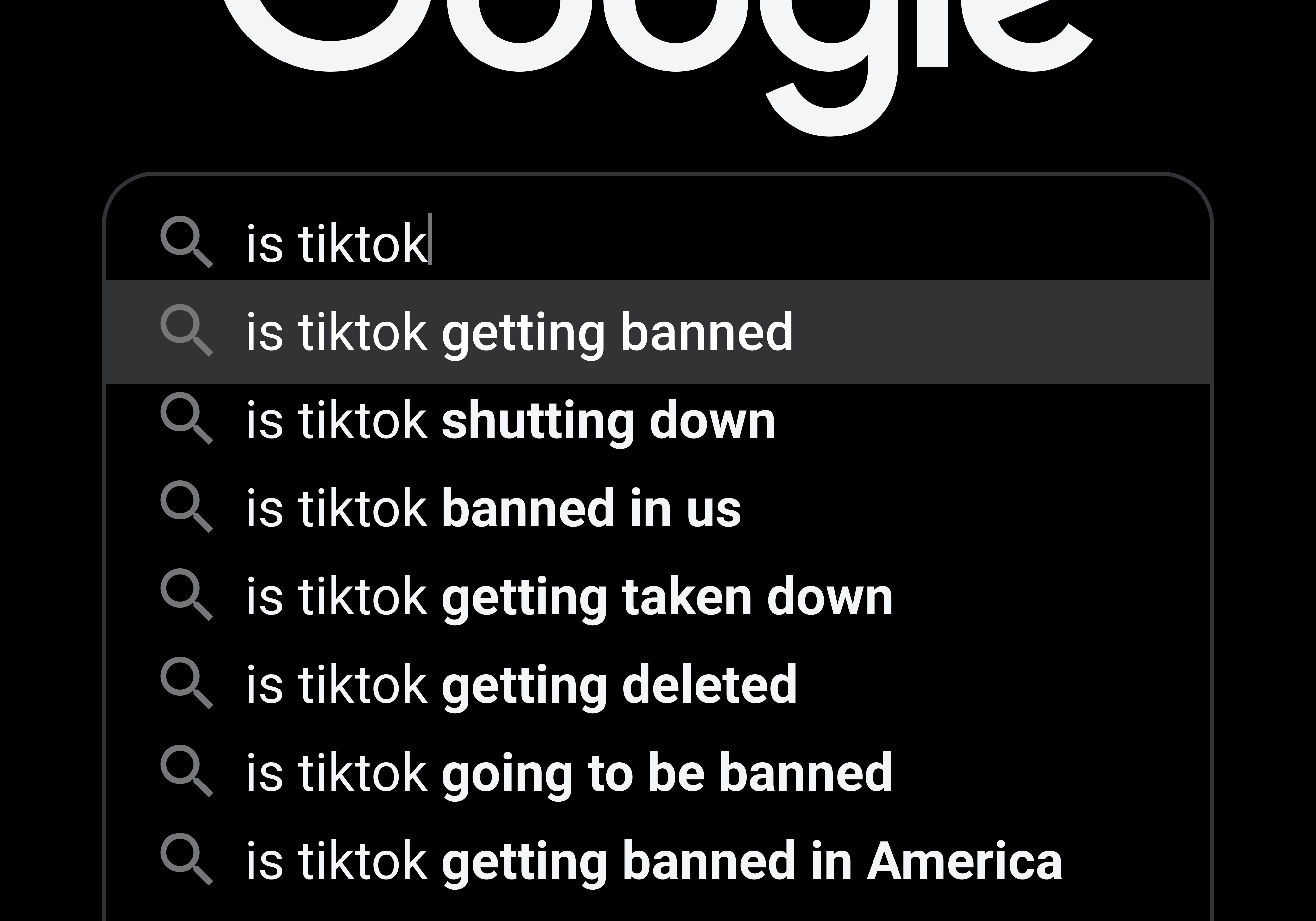 The clock is ticking on TikTok: What the app's business deal means for U.S.-China relations and politics. In a major surprise, Oracle – and not Microsoft – emerged as the apparent winner in the ongoing TikTok saga. What started as a political football on national security concerns has now morphed into a complex case study on an unconventional business deal between the world's two largest economies. While U.S. security hawks wanted a full sale of the company away from China, the likely result appears to be a compromise of oversight to appease government officials on both sides. The next TikTok challenge could be the scrutiny of the U.S. presidential election. Still, there will be plenty to pay attention to in the future as the tug of war between U.S.-China relations could be running through a video app taking over the internet. Axios
The big picture: U.S. security officials and policymakers have regularly asserted that TikTok's popular video-sharing platform poses a risk to U.S. security because the Chinese government could gain access to U.S. user data.
TikTok has always insisted that it stores U.S. data outside of the reach of Chinese authorities.
Last month President Trump said he would ban the app in the U.S. unless ByteDance agreed to sell it to a U.S. company by mid-September.
Last weekend, Microsoft, which had long been seen as the frontrunner to acquire TikTok, said that ByteDance had rejected its bid.
Oracle is close to the Trump administration and might be better placed to win approval for a deal, but Wednesday President Trump said that he was "not going to be happy" if the deal left ByteDance as majority owner. 
Between the lines: While the deal does not constitute a full sale and likely leaves a substantial chunk of the company in Chinese hands, the source notes this is way more than any other tech company is doing or being asked to do.
It's true: The majority of young Americans are now working from (their parents') home. What was initially expressed as a minor side effect earlier this year has become a significant reality: The pandemic has caused a majority of young Americans to move back in with their parents for the first time since the Great Depression. Pew Research Center now says just over 50% of 18-to 29-year-olds are currently living with one or both of their parents. The feeling of living and working with your parents can feel awkward, nostalgic, or both. What remains to be seen are the unforeseen consequences of these trends and others on the future workforce. But for the time being, many are making the most of it and can take comfort knowing they are in the same boat – as in we're talking around 30 million Americans. Axios
Reasons for moving home vary. The coronavirus recession has hit young people especially hard, and many are living with family because they've lost their jobs or haven't been able to find work after college or grad school.
Others wanted some company during lockdowns.
"You can't imagine how great it is to hear that I'm in the majority of my generation," says Elsa Anschuetz, a 24-year-old working in public relations out of her childhood bedroom. "It is definitely not where I thought I'd be at this stage in my life, but, at least to me, it is definitely better than living in an apartment alone during this crazy pandemic."
"My friends who are at home or with friends in large roommate groups seem to be faring better than people on their own," says Alex Jang, a consultant in his early 20s who's living with his parents, grandparents, girlfriend and dogs in Orinda, California.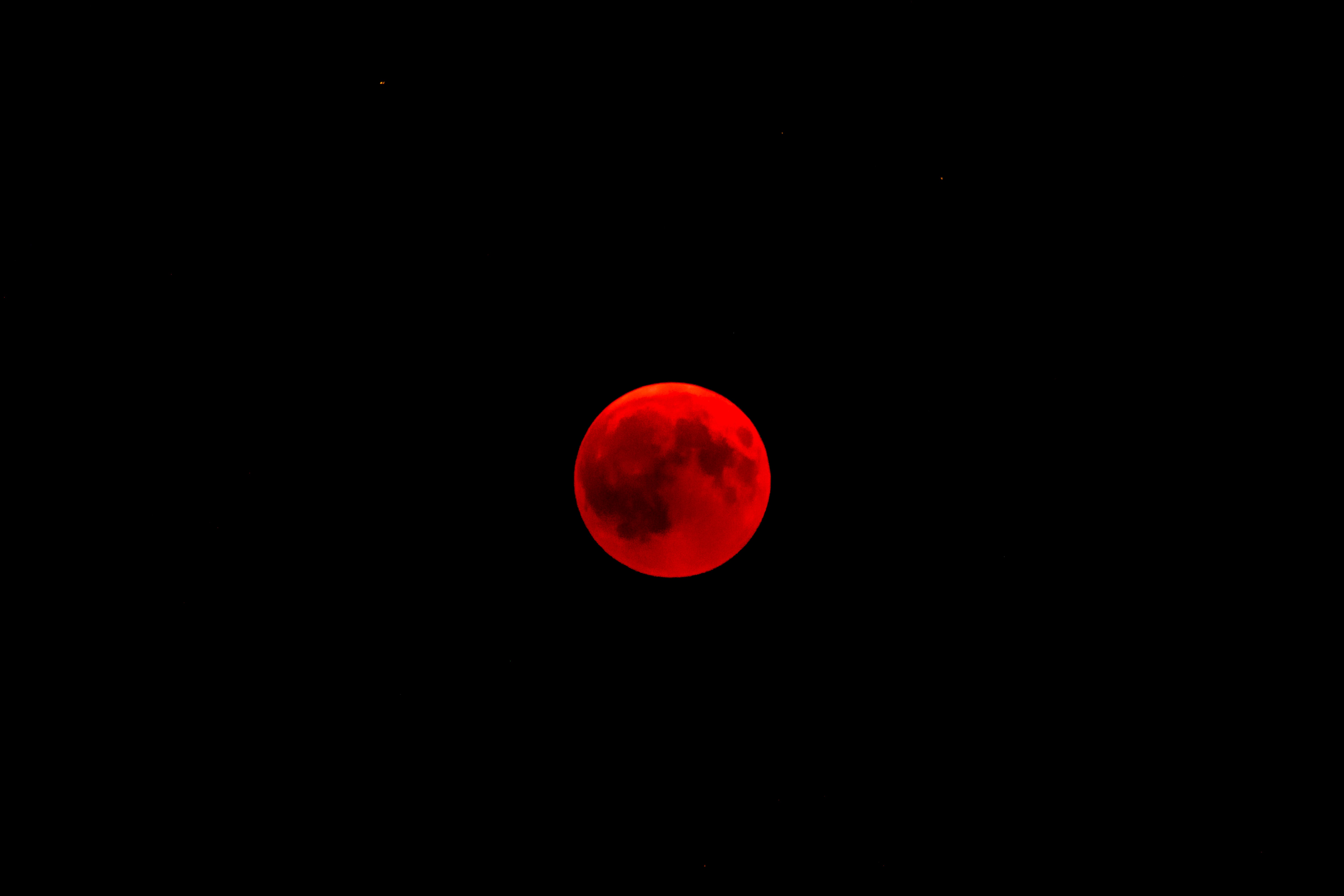 SE INSIGHTS
That red moon nearly everyone west of the Mississippi is seeing is not a cosmic happening. It's due to the ash and smoke in the atmosphere caused by the wildfires in the Western U.S.
Believe it or not, the number of fires ravaging the Western U.S. is below the 10-year average, according to the National Interagency Fire Center.
Like all statistics, however, that is only part of the story. The acres burned by these fires is above the 10-year average.
It is also not just California or even Oregon and Washington that are burning. Ten states are currently reporting large fires — virtually the entire Northwest quadrant of the United States. As of today, there are 79 active fires, only 3 of which are classified as contained.
3,977,921 acres are in a wildfire right now. 6,927,327 acres have burned so far this year. The 10-year average is 5,942,087. That means we are 16.6% above the 10-year average, with nearly a third of the year left to go. 2020 is on pace to be one of the worst years since the early 1950s, when perspectives on wildfire prevention and forest management practices were shifting away from total suppression and more toward controlled burns and active forest management.
Why is this happening? Scientists are looking at climate change. While some may still question whether climate change is human-made, there is no question that wildfires are. 90% of them are attributed to "human ignition." Interestingly, 30% of global atmospheric carbon dioxide comes from "biomass burning" (read: wildfires).
Forest management is under the microscope as well. Forest ownership in the U.S. breaks down to 30% federal, 10% state and local, and 60% private. So, if forest management is the issue, there is plenty of space to spread the blame. It is a true statement that we have not quite figured out the right balance of how to let fire play its essential role in the ecological system by keeping fires from growing in intensity and ultimately out of control.
For an insightful look at the debate on the role of both climate change and forest management in the current state of wildfires, click here.
Just because the fires aren't burning in your backyard doesn't mean it doesn't affect you. With one-fifth of the United States experiencing wildfires, the loss of human life, and immense destruction of property, this is something we need to figure out.
DATA POINTS
Over 75% of U.S. consumers have changed shopping behavior and brands during the pandemic, according to McKinsey research. The top three reasons given for the change were new value, availability, and convenience.
Mastercard has announced a pledge of $500 million over the next five years to expand financial inclusion for Black individuals and businesses. The announcement follows recent company news that it brought in 500 million unbanked and underbanked people into the financial system.
The great hiring spree for (online) holiday shopping is now underway: FedEx is hiring 70,000 seasonal workers, and UPS is hiring over 100,000 seasonal employees.
Apple announced this week that it would finally bundle its services together with the launch of Apple One, starting at $14.95 a month. The move was long-awaited by Wall Street who hopes for more growth in services revenue.
From the energy wire: Between 2013 to 2018, the cost of solar fell 50%, wind fell 27%, and natural gas fell 13% – these three energy sources accounted for more than 98% of the total capacity added to the U.S. grid in 2018.
The current progress of the U.S. on containing COVID? It's mixed. Over the past week, the daily rate of new cases increased in 17 states and declined in 13 states.
More than 790,000 Americans filed for unemployment insurance last week. Over the previous six months, that number has totaled 56 million workers.
TWEET
Apple sold 31m watches in 2019, compared with the 21m sold by the entire Swiss-watch industry.
Has time run out for the classic wristwatch?
@1843mag
@TheEconomist
The Economist is an international weekly newspaper focused on current affairs, international business, politics, and technology. 
—
Have a great weekend. See you next week.
Strategic Elements