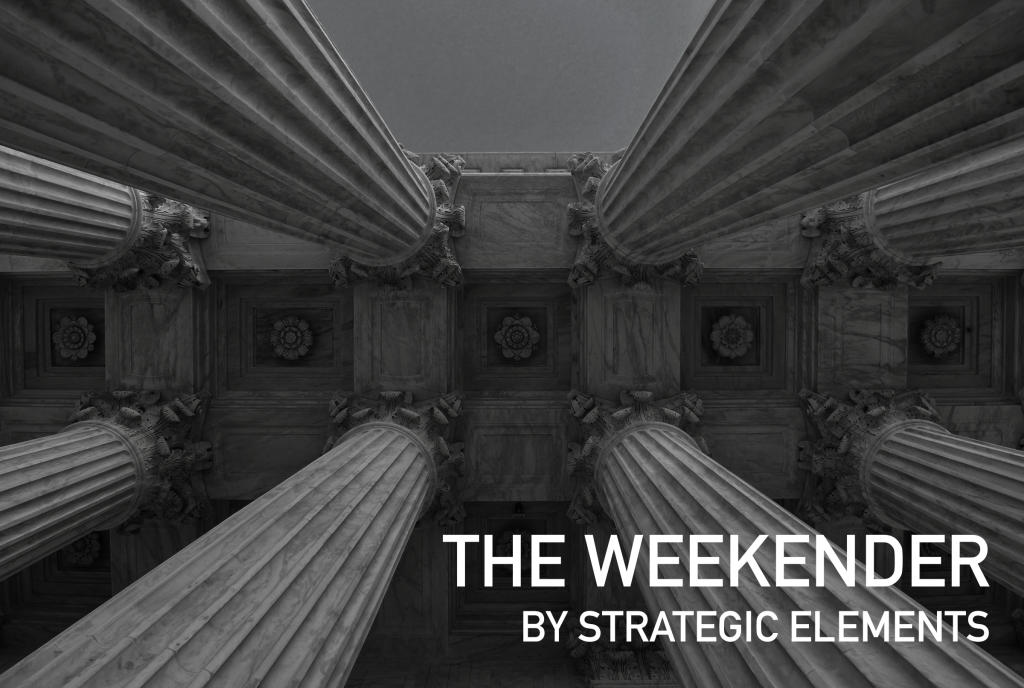 THE WEEKENDER
Subscribe today
Big reads and big ideas shaping public policy, consumer trends, and cultural innovation.
September 25, 2020
Curation and commentary from the Team @ Strategic Elements
THE BIG FIVE
What we can learn from the Ginsburg-Scalia Friendship: For much of this past week, the country has been honoring the life of late Supreme Court Justice Ruth Bader Ginsburg, a trailblazer for women's rights and equality throughout her time on the court. Justice Ginsburg was also notorious for her long-time friendship with the late Justice Antonin Scalia, a bond that lasted throughout their time together on the court. Following Justice Scalia's death in 2016, Ginsburg remarked that Scalia's dissents and friendship often helped strengthen her own opinions. How did such an incredible friendship sustain itself between justices (that political parties are sparring over) who were on complete opposite ends of the spectrum? In today's era of absolute partisanship, there are lessons to be learned from the Ginsburg-Scalia bond. The Washington Post
What we can learn from the justices, though — beyond how to be a friend — is how to welcome debate and differences. The two justices had central roles in addressing some of the most divisive issues of the day, including cases on abortion, same-sex marriage and who would be president. Not for a moment did one think the other should be condemned or ostracized. More than that, they believed that what they were doing — arriving at their own opinions thoughtfully and advancing them vigorously — was essential to the national good. With less debate, their friendship would have been diminished, and so, they believed, would our democracy.
One of my fondest memories of my parents was one of the last New Year's dinners. My wife and I sat back as four dear friends chit-chatted about the court, grandchildren and a sauce for wild boar. How fortunate for my father, I thought, in his sometimes lonely position, to have the comfort of such friends. How fortunate for us all, especially those who are partisans of one or the other of these great figures, to have the example of their disputatious friendship.
– U.S. Secretary of Labor Eugene Scalia
What CEOs really think about remote work: It depends on who you talk to. Now that the pandemic has surpassed more than half of the year – and work from home plans are more solidified, the country's top executives feel they have a grasp on the economy's swift move to work remotely. Is it working? How is company morale and productivity? Opinions vary based on who you talk to. The outdoor giant REI put up its sprawling eight-acre headquarters for sale before even moving in, signaling it was prepping for a future of remote work. Just a month later, Facebook quickly bought the property for $390 million, signaling that they are waiting for an eventual return. One thing we know for sure: this is not a temporary bump in the road. Executives are preparing for a long haul – and your company should be too, for whatever route you're taking. The Wall Street Journal
CEOs and other executives say they've seen enough to judge whether remote work is working. But the verdict depends on whom you ask.
"I don't see any positives. Not being able to get together in person, particularly internationally, is a pure negative." — Reed Hastings, co-chief executive of Netflix Inc., on working from home
"I don't believe BlackRock will be ever 100% back in office. I actually believe maybe 60% or 70%, and maybe that's a rotation of people, but I don't believe we'll ever have a full cadre of people in [the] office." — Larry Fink, CEO of BlackRock Inc., speaking at the digital Morningstar Investment Conference on Sept. 17
"We tried it…It's just not the same. You just cannot get the same quality of work." – Rajat Bhageria, CEO of robotics startup Chef Robotics, on what the company learned in attempting to work remotely
Carbon neutral by 2035 – but no new gasoline powered cars by 2035? In California's latest move to curb climate change, Governor Gavin Newsom has announced a plan to ban gasoline-powered vehicles in the state by 2035. While California's policy on autos will likely be vastly different than most states, California is the largest auto market in the U.S., and transportation is now the largest source of carbon emissions in the U.S. (more than electricity and industry production). Expect attention on this aggressive policy to increase in the coming weeks. It should be noted that both big automakers and corporations are following the trend but in different ways. For example, we recently covered Uber's move to go electric by 2030 through incentives, and now Ford is building an all-electric F-150. A battle of mandates and markets is about to ensue. Axios
By the numbers: Newsom's office, in a statement, said the 2035 target for passenger vehicles would "achieve more than a 35 percent reduction in greenhouse gas emissions and an 80 percent improvement in oxides of nitrogen emissions from cars statewide."
What they're saying: "We agree with Governor Newsom that it's time to take urgent action to address climate change," per a statement from Ford Motor Co. "That's why we're proud to stand with California in achieving meaningful greenhouse gas emissions reductions in our vehicles as we electrify our most iconic nameplates like the F-150 and the Mustang Mach E."
Context: California's announcement comes as companies like Tesla, Volkswagen and General Motors are increasing their investments in electric vehicle technology to make plug-in cars more affordable.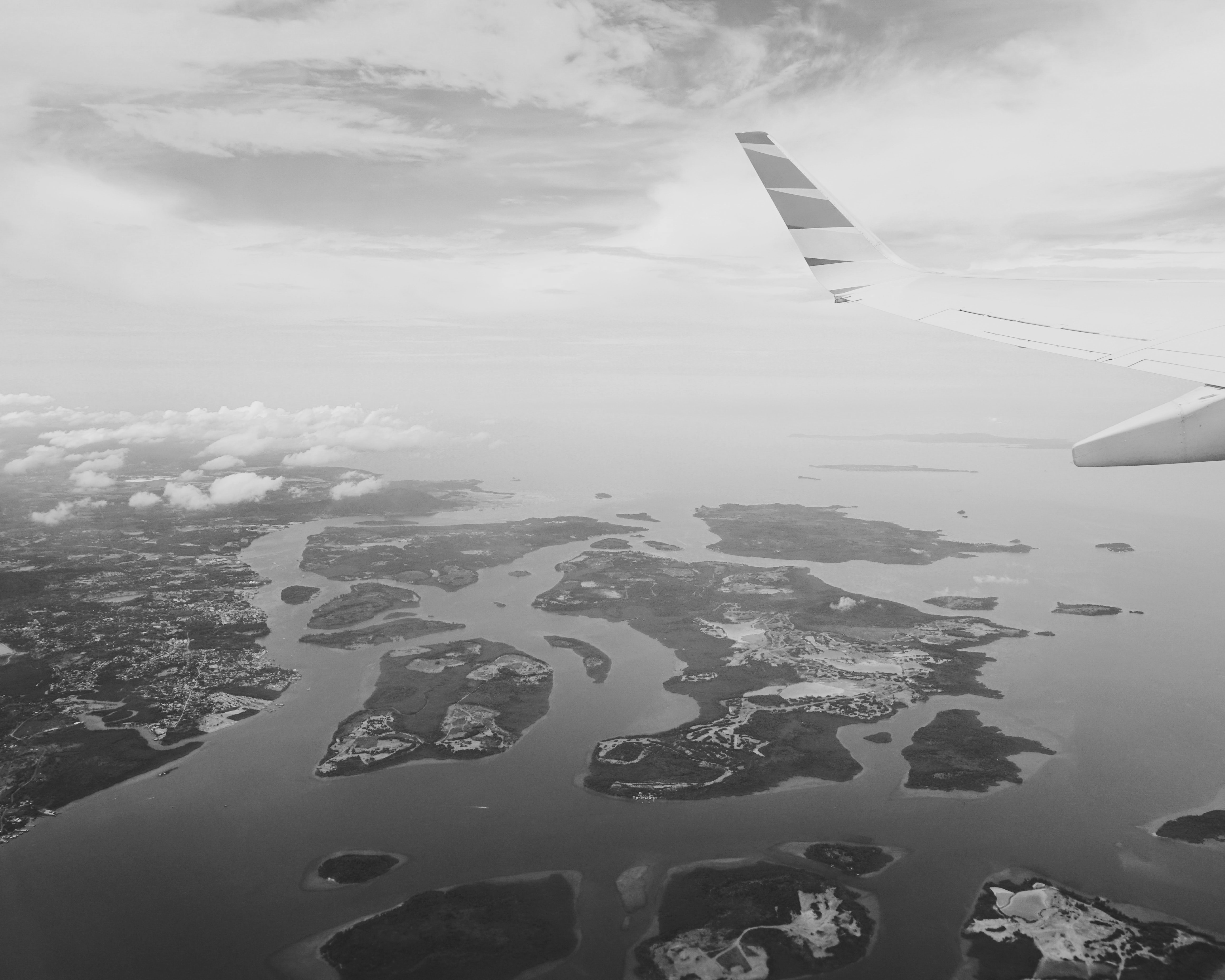 The latest in air travel is the "flight to nowhere" – yes, it really exists. If you've got the itch to fly again but don't really need to go anywhere, it turns out there's an option out there for you. Airlines in several countries are now calling these offerings "scenic flights" or even "flights to nowhere" – and they can't sell the tickets fast enough. As the airline industry slogs through the pandemic, passengers are realizing that a return to normal won't likely be happening soon and are jumping on flights that take off and land in the same place. These flights are being tailored to be scenic (one airline is offering sightseeing flights to Antarctica) but they are unusual nonetheless. Maybe it makes passengers forget about the pains of this year, scratches an itch for their normal routine, or gives them a new view of their area. Many of us think of flying as a necessity, but it very well may be an escape in unprecedented circumstances. New York Times
"I didn't realize how much I'd missed traveling — missed flying — until the moment the captain's voice came on the speaker with the welcome and safety announcement," said Harif of his 85-minute experience on Royal Brunei Airlines. On its flight to nowhere, which the airline calls the "dine and fly" program, Royal Brunei serves local cuisine to passengers while flying over the country.
At a time when most people are stuck at home and unable to travel, and the global airline industry has been decimated by the pandemic, flights that take off and return to the airport a few hours later allow airlines to keep staff working. The practice also satisfies that itch to travel — even if it's just being on a plane again. Although most people may think of flying as a means to an end, existing solely to get them from one place to the next, some say that it is an exciting part of the travel experience. For those people, flights to nowhere are the salve for a year in which just about all travel has been canceled and people have been fearful of airlines not enforcing social distancing and mask-wearing rules.
Lessons from today's tech that you didn't know you were (already) learning. All things considered, the technology and platforms we use to work remotely are quite remarkable. There are frustrations to be sure, and lingering questions on how the workforce is being impacted. But there are valuable takeaways from the pandemic age. For example, the need for increased transparency early on can lead to better project feedback; our value is no longer tied to one location; and the many digital tools are upping our need to be better collaborators. The distance that has been created between all of us has in turn made some lessons hit closer. Fast Company
It's easy to look back and feel like not much has changed since we first retreated indoors nearly six months ago. We're sitting on the same couch, wearing the same clothes over and over, and nodding along to the same meetings. But the much less dispiriting truth is that as humans, we adapt. Sometimes it happens so quietly that we don't even notice.
So, the next time you catch yourself waiting your turn to speak, being more vulnerable with a client or coworker, or not second-guessing your value, say a silent "thank you" to all of your work-from-home tech for helping you make positive changes from your couch.
SE INSIGHTS
Mom & Pop could use a pop.
It's Small Business Week. America's small businesses are rightfully celebrated as the backbone of our economy. These 30 million businesses, the majority of which employ less than 10 people, employ about half of the American workforce.
For now.
While the coronavirus pandemic has affected everyone in one way or another, small businesses have been among those hit hardest over the past 6+ months.
According to Yelp, the online review & location service, 163,735 business (primarily small businesses) have had to close for some period of time since the beginning of the pandemic — 97,996 of those have become permanent closures, up 34% since July.
Running a small business is never easy. Roughly 20% of small businesses fail within their first year. 50% don't make it past 5 years. It is not exactly clear just how much the pandemic will affect those long-term rates. It is not in dispute that it has accelerated small business closures.
Many major voices have been doing their part to promote "buy local" and "support small business" in their advertising (Facebook, Google, American Express, and others)
These efforts are laudable, and to be sure, consumers and other small businesses need to truly commit to buy from small businesses for the long term to make an impact.
Further, major corporations need to do more than run ads promoting small businesses. They need to commit to buying from them as part of their supply chains. While targeted small business purchasing programs are not new to Fortune 500 companies, they can do more. For one: transparency on what percentage of supply-chain corporations source from small businesses can be improved. As companies have devoted efforts to reach energy and environmental targets in their supply chains (and have done much to let people know about their actions), they can do the same with small businesses.
Small businesses are always quicker to add jobs and tend to be the leading edge of economic growth. Big business can help by becoming small business customers and making it easier for small businesses to do business with them.
If, in fact, "we're all in this together," then let's all do our part to support America's small businesses.
DATA POINTS
Johnson & Johnson has become the fourth company in the U.S. to start phase three trials of a coronavirus vaccine, the final stage in the testing process.
The cost of NASA's return to the Moon was announced this week to be $28 billion. While that seems like a hefty amount, consider that the total amount spent in the 1960s and 1970s on the Apollo program was also $28 billion – that's about $283 billion in today's dollars.
A new study from the CDC found that the median age of people with COVID-19 in the U.S. has continued to decline over the spring and summer. From June through August, the highest number of COVID-19 cases were from persons aged 20–29.
A new Reuters/Ipsos poll found that eight out of 10 Democrats and five in 10 Republicans say that the next U.S. Supreme Court appointment should be filled by the winner of the presidential election.
So far, over 65 million general election absentee ballots have been requested or sent to voters in 32 states, which will more than likely result in a record for early voting or voting by mail.
Since the Harry Truman administration, the average length of the confirmation process for a Supreme Court nominee has been 50 days. There are now 39 days until Election Day.
Despite a socially distanced Halloween this year, U.S. sales of Halloween candy are up 13% over last year, with chocolate alone being up 25%.
TWEET
The Supreme Court may be closed to the public, but it is still following a tradition that dates back at least back to 1873 by draping Ginsburg's seat and the Courtroom doors with black wool crepe. Flags half staff for 30 days.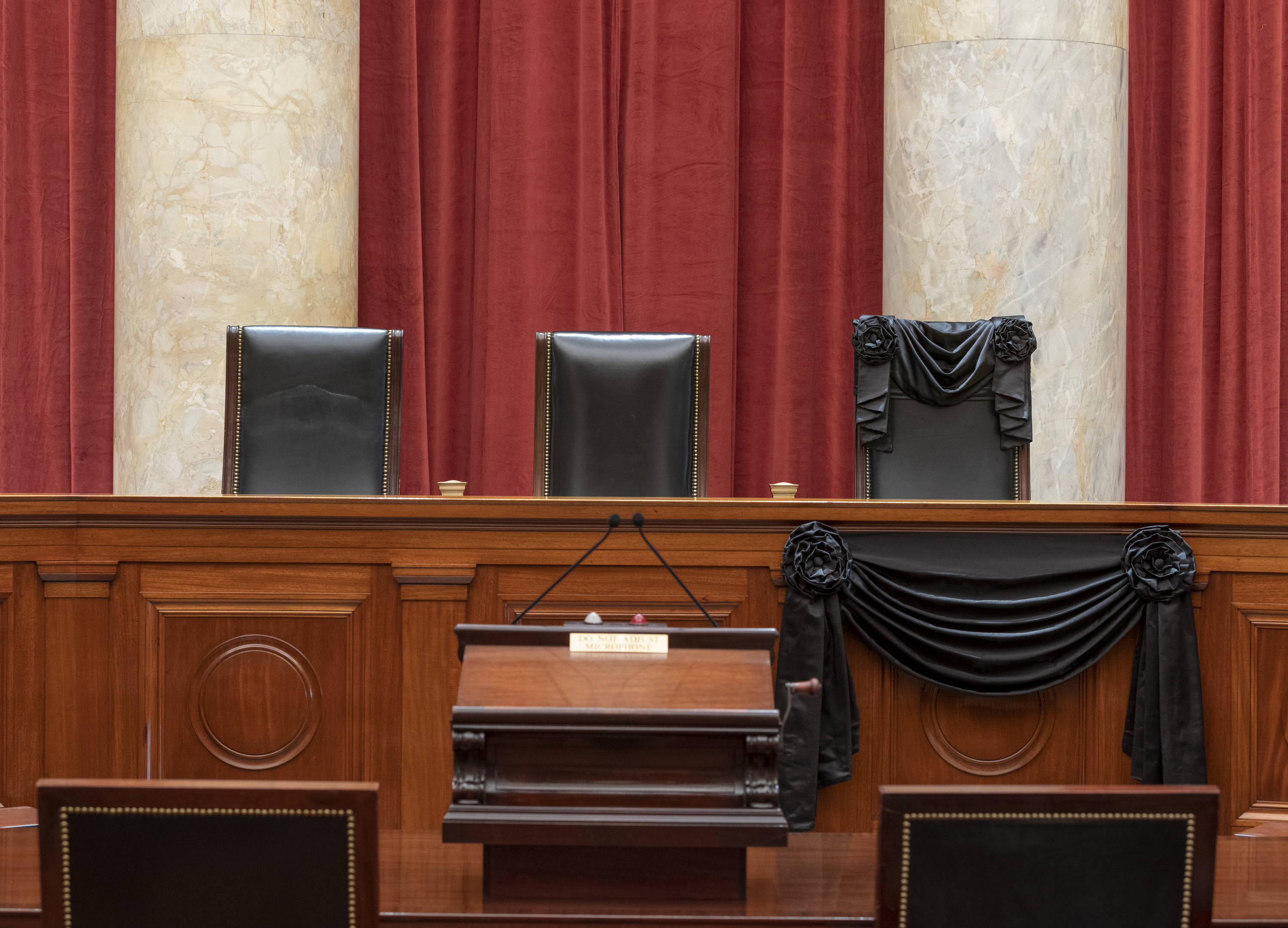 @Arianedevogue
Ariane de Vogue covers the Supreme Court and legal issues for CNN.
—
Have a great weekend. See you next week.
Strategic Elements