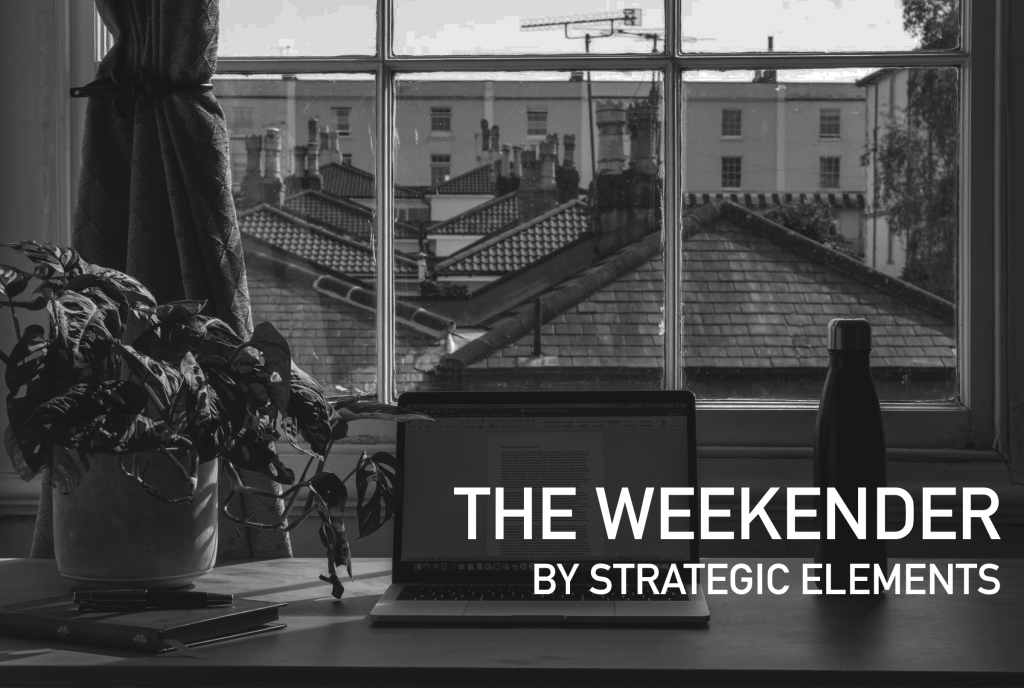 THE WEEKENDER
Subscribe today
Big reads and big ideas shaping public policy, consumer trends, and cultural innovation.
October 16, 2020
Curation and commentary from the Team @ Strategic Elements
THE BIG FIVE
The trap of crisis comms in the COVID-19 world: awareness doesn't always equal readiness. Before COVID-19, crisis communications was already a staple for any company or organization – assuming you had a plan in place. A 2019 survey conducted by CS&A International and PR News found that 62 percent of companies had a crisis comms plan – although, there was commonly a high level of uncertainly among companies on whether they were updating them or had trained for their plans in the first place. The pandemic crisis has now re-upped this very same question, and for good reason: just because you're aware there's a crisis doesn't mean you're equally ready for it. Companies may survive an internal crisis, but if they emerge relatively unscathed after little preparation, the odds are that they will remain in the same mindset. Now is not the time to be complacent – if you're going to do crisis communications, test it, and get your employees familiar so they are ready. Forbes
But increased awareness may not lead to increased readiness.
Sapriel said that those who were not ready for a crisis before may not be any more committed to being prepared now if they are impacted economically and struggling financially. "It's the age old question of whether an organization sees crisis preparedness as an investment or as a cost…those who survive without or with little preparation are likely to continue to think it's good enough and be complacent," she said.
What could possibly go wrong if your company does not have a crisis plan or tests it on a regular basis? In a word, plenty. If your organization would rather be safe than sorry, there are three things it can do to help protect itself:
Have contingency plans for different crisis scenarios
Test the plans by holding drills and exercises
Revise the plans to reflect lessons learned from the practice sessions
The permanent work-from-home workforce: or is it? You might as well get used to it: some of us could be working from home forever – at least, "forever" as in the future we can see right now. Nearly 20 major companies have already announced their extended plans for working remotely during the pandemic, but Microsoft took it one step further this past week to announce that most employees will have the option to work from home permanently (pending manager approval, of course). These employees would still have expenses covered for the home office and have access to "touchdown spaces" at the company while forfeiting their assigned office space. The connection between the company office and the employee working for them is severing, but it's not the only plan. The company is building adaptable working plans for the future that include a "hybrid workplace" option, where employees will eventually work from an office but could freely work from home for less than 50 percent of the week. While it may appear that the working office is dying off, we're betting that most companies will meet somewhere in the middle – flexibility could win out. The Verge
"The COVID-19 pandemic has challenged all of us to think, live, and work in new ways," says Kathleen Hogan, Microsoft's chief people officer, in a note to employees. "We will offer as much flexibility as possible to support individual workstyles, while balancing business needs, and ensuring we live our culture."
While Microsoft employees will be allowed to move across country for remote work, compensation and benefits will change and vary depending on the company's own geopay scale. Microsoft will be covering home office expenses for permanent remote workers, but any that decide to move away from Microsoft's offices will need to cover their own relocation costs. Flexible working hours will also be available without manager approval, and employees can also request part-time work hours through their managers.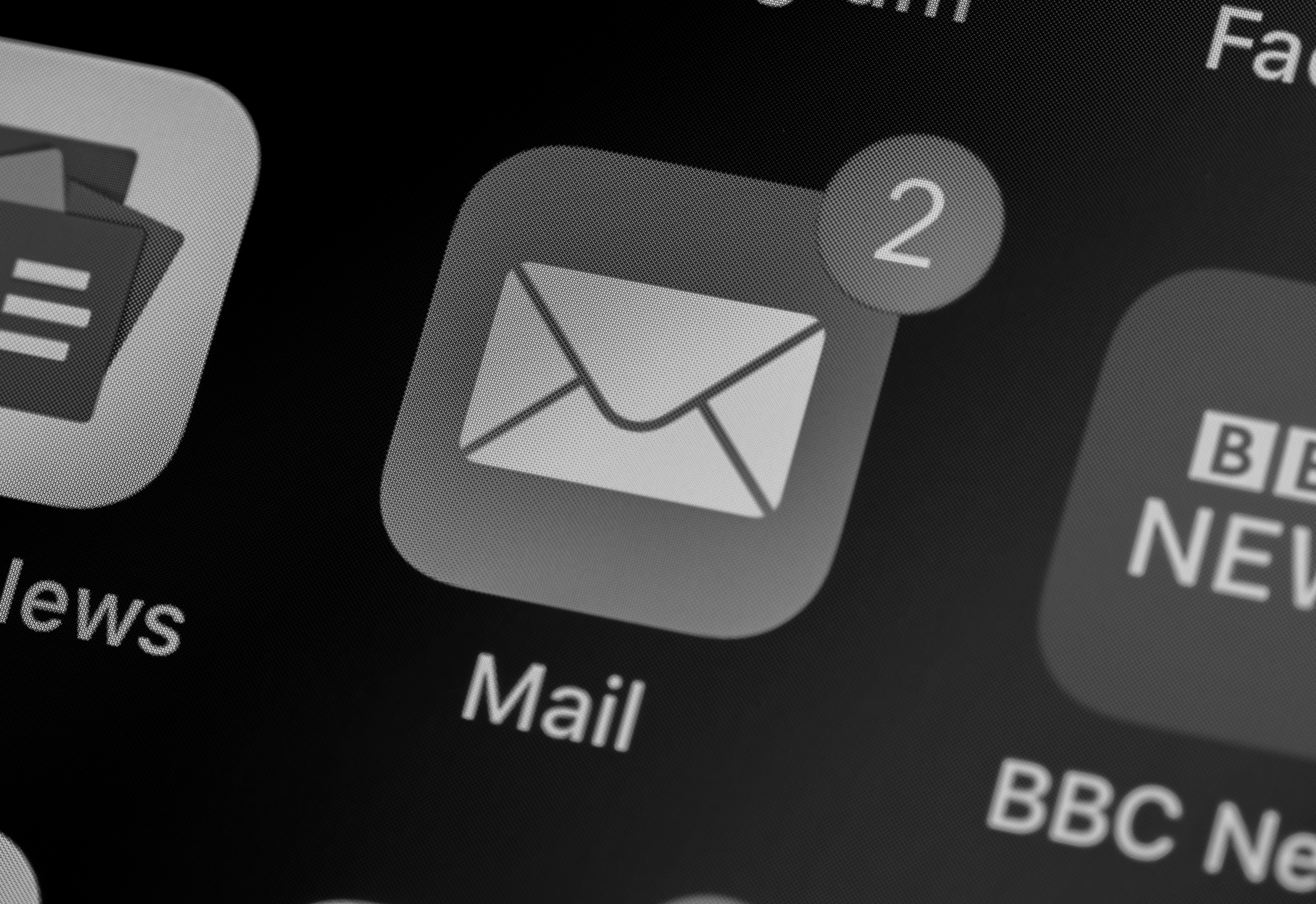 Why we might be in the golden age of email. You probably don't want to think about your email inbox any more than you need to already, and for good reason. Digital communication has increased tenfold this year, but there might be a silver lining. For years, investments in email systems were likely to stop at "good enough." While the technology around it has continued to jump ahead, email has remained stagnant. Thanks to the global pandemic, we now must entirely rely on our email systems to keep our jobs moving – and where there's a need to be more efficient, there's a will to innovate. Several new email startups are launching – to decrease clutter and notifications, and increase focus. You may not have seen it yet, but there's a big rethink coming to an inbox near you. Fast Company
There's certainly a place for messaging, but email is still the centralized communication portfolio for many things that happen in our work and personal lives. When you want to reach out to a new client, you'll use email. When you need to file your month-end expenses, you'll find those receipts in your email. Email is still the focal point for containing our digital memories and footprint; and for most of our outbound, cross-organization communications.
That's why email must evolve into something more up-to-date and more streamlined. The constant stress of jumping between chat apps, project management apps, shared docs, and even your calendar is taking its toll. What we need is a solution that enhances the way we communicate and collaborate rather than hinders it, a solution that reimagines what email would look like if it was built today.
That's probably why we've started to see a lot of news about email.  Countless new products associated with email launched in 2020. Hey, from the creators of Basecamp, launched in June to much excitement. OnMail, a new email service from the creators of the Edison email app, was announced in April and launched a few weeks ago. Readdle, the creators of Spark, have continued to pour energy and investment into their app. With such investments in new email apps and services, it's clear that email is becoming the darling of Silicon Valley again. There has been more innovation in email in the past two years than in the past 10.
"Hum To Search" is now a thing and other technology that is powering us through.  Living in a pandemic can be taxing on the soul, but we are also fortunate to have a wealth of technology powering us through it. Many inventions that were once only shared in science fiction are now true today. Star Trek's "Communicators" are now smartphones. The supercomputer-powered car in "Knight Rider" is becoming real with the autonomous vehicle. Bradbury's "little Seashells" are now the AirPods. It is easy to forget all of this, but we think there's value in leaning toward the side of appreciation that we have this tech available during such unprecedented times. Along the lines of forgetting something, Google has now announced the next evolution of "what song is this?" in the form of "Hum to Search." It works exactly as it sounds – and we've all been there. You may not have the perfect pitch, but here's to humming away and powering through. CNN Business.
Google unveiled a new search feature Thursday that lets users search for songs by humming a few bars, in an attempt to help you identify music.
The feature is now part of Google's mobile app and Google Assistant, where you can say "what's this song?" (add a "Hey Google" first on Google Assistant) and then hum, whistle, or sing for 10 to 15 seconds. The results will include several probable songs, along with the search engine's estimation of how likely it is that each is the one you're looking for.
The case of the "dueling electors" and how 2020 could be even more unpredictable. Over the last few weeks, we've talked about the growing uncertainty brewing before Election Day. A majority of mail-in ballots coming in on different schedules, potential legal challenges, and other unprecedented delays could cause a gridlock the likes of which we haven't seen before (and we've seen a lot). This could end up centering around the electors – you may not always know them, but they are the 538 Americans that make up the electoral college and who ultimately select the president after the election. There are several rules to ensure the results are reflected correctly in the final certification, but the idea of the "dueling electors" could appear this time around. That's a possible result of a formula that election law experts believe could arise if there is a delay in election results, which is made more likely due to the pandemic. You could see one set of election results certified initially and a different result certified later – particularly in battleground states that have one party in the governor's office and another party that controls the legislature. If that happens, the decision heads to Congress. Believe it or not, this has happened once before – in 1876, when dueling electors in three states were deadlocked until a deal was brokered days before Inauguration Day. While it can be fascinating to draw up scenarios, it's safe to say Americans are looking for clarity at the end of the day. Reuters
Academics have sketched out several scenarios. Under one, Pence as president of the Senate, could throw out both sets of electors for a state. Another contemplates that the House of Representatives would end up choosing between Biden and Trump. There is even a scenario in which the Speaker of the House, currently Democrat Nancy Pelosi, could become the acting president.
If lawmakers cannot agree on a set of electors, the country will find itself in unchartered territory.
The Electoral Count Act, often described by academics as "unintelligible," seems to favor the slate of electors certified by the state's governor, according to Ned Foley, a professor at Ohio State University Moritz College of Law.
"I hope it's a very low probability event but 1876 is a reminder that it is not zero and we have come very close to falling over that cliff in our history," Foley said.
DATA POINTS
The dueling money race in the homestretch of the election: The Trump campaign and Republicans raised $248 million in September. Meanwhile, Joe Biden and Democrats brought in $383 million.
One thing Americans agree on is how we don't agree: 85% of registered voters describe Americans as greatly divided in their values, according to a new poll by the Associated Press-NORC Center for Public Affairs Research.
Outpatient visits back up: an analysis by the Commonwealth Fund found that outpatient visits have returned to their pre-pandemic levels after declining by nearly 60%, signaling a positive sign for providers.
365 days ago: One year ago today marked the last time that House Speaker Pelosi spoke directly to President Trump, according to POLITICO.
Apple announced the first 5G-enabled iPhone this week, bringing many users into the network that will eventually produce data speeds 10 to 20 times faster than 4G networks. The flipside: a full 5G infrastructure that's widely available across the country is still years away.
8 million Americans: according to researchers at Columbia University, that's the number of Americans who have fallen into poverty as the initial federal pandemic aid expires.
18: The number of days until Election Day – not that you needed a reminder. But make sure your plan to vote is set.
TWEET
The critical "swing voter" is not the Biden-Trump switch voter. It's the individual who is weighting [sic] if its worth voting at all.
@brittanys
Brittany Shepherd is the national politics reporter at Yahoo news.
—
Have a great weekend. See you next week.
Strategic Elements