Welcome to a new edition of The Weekender… where tax code changes laid out in the Democrats' reconciliation bill would allow the IRS to regulate cryptocurrency and tax Venmo and PayPal transactions. Plus, it's rough out there for renters, with only a handful of states receiving the promised federal rental assistance. Also, Americans' incomes took a hit during the pandemic, while poverty rates lowered nationwide. Discover why and catch up on this week's headlines in The Weekender. Thanks for joining us.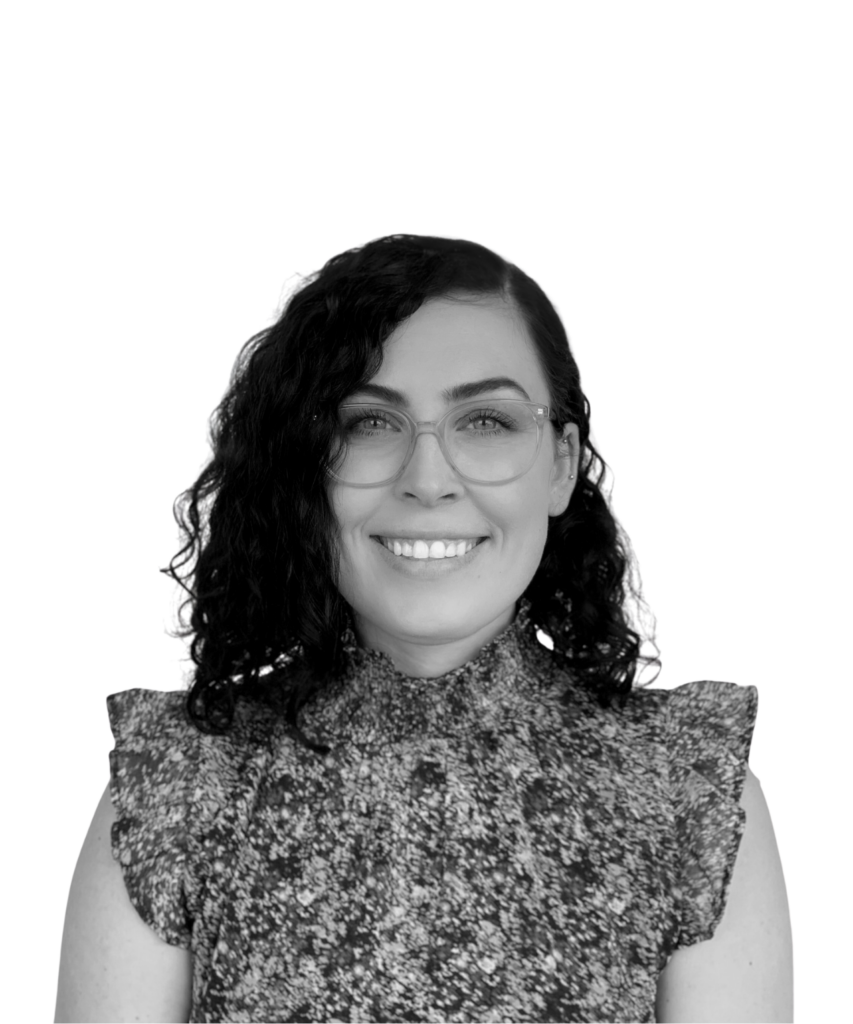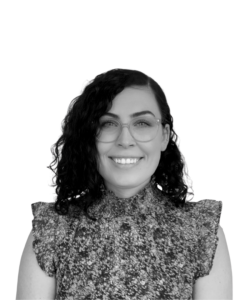 P.S
. Be sure to check out the newest member of the Strategic Elements team, 
Kim Kelzer
, Senior Graphic and Multimedia Designer. Kelzer has experience implementing social media and marketing campaigns alongside visual communications. Bringing digital identities into the real world through her work, Kelzer looks forward to adding new visual communication strategies to the coast-to-coast team. 
THE BIG FIVE
Democrats' tax plan would allow for surveillance of small bank accounts, tax Venmo and PayPal transactions, and cut bills for Americans making $200k or less.
You know the popular saying, "put your money where your mouth is"? Well, this week, Congressional Democrats are trying to do just that. Amid the fire of the $3.5 trillion reconciliation bill and Democrats seeking ways to fund it, the bipartisan Joint Committee on Taxation estimates that expanded tax credits would lead to more Americans paying less in taxes, while those who make more than $200,000 a year would be hit with higher taxes by 2023. The plan also looks to expand the child tax credits; a goal Democrats have had since the beginning of the pandemic. Republicans solidly oppose the Democratic plan, saying it will result in higher taxes for middle-class people as well as the rich, Reuters reports. In the same package, the battle on cryptocurrency regulations continues. The proposal would require banks to report gross inflows and outflows to the IRS on crypto transactions starting at $600 from Venmo, PayPal, and other crypto exchanges in hopes of fighting tax evasion. In other words, sending rent to your landlord via Venmo could be taxed by the IRS. Under the plan, the IRS would receive billions in extra funding, seeking further crackdowns on tax evaders. The plan is a toned-down version of the wealth tax, a vision coined by progressive Democrats, such as U.S. Senator Elizabeth Warren. The proposal would also limit wealthy individuals from contributing to their qualified retirement plans, including IRAs, if the value exceeds $1 million. However, legal analysts say we have seen a proposal like this before. In 1976, the United States Supreme Court held that Americans can't have a right of constitutional privacy in transactions and records placed willingly in the hands of a third party, like a bank. The politics, legal precedent, and overall battle for support of the reconciliation bill create an unknown future for taxpayers and cryptocurrency alike. Read more in Reuters. 
While Americans' incomes fell in 2020, so did poverty rates, Census shows.
The most recent U.S. Census was eye-opening, revealing a diverse nation, massive population shifts in Texas, and more recently, the economic impact caused by COVID-19, which took a hit on the national median income. Median household income was around $67,500 in 2020, down 2.9% from the prior year when it hit an inflation-adjusted historical high. These results, although significant, are not shocking as the pandemic put tens of millions of Americans out of work. These numbers also reveal how crucial stimulus checks and unemployment benefits were during the pandemic. Although the median income saw a decline, poverty as a whole also declined, CNBC reports. The Census estimated that the first two economic impact payments, which included $1,200 stimulus checks to millions of Americans last year, brought 11.7 million people out of poverty. Expanded unemployment benefits, including programs that recently expired, kept 5.5 million from falling into financial hardship. Social programs, such as SNAP or free school lunches, also helped those on or below the poverty line last year as the programs saw an increase in participants. The conversation around social aid continues as Congress discusses the $3.5 trillion reconciliation bill, which would be one of the most significant investments in the social safety net the nation has ever seen. These results demonstrate the effects of government programs and those in poverty. The looming question remains: Will these benefits continue after the pandemic subsides? Read more in the Wall Street Journal. 

Rental prices on the rise as pandemic discounts and assistance expire.
From New York to Oregon, renters are dealing with different headaches nationwide. Although the eviction moratoriums have recently expired, states and localities have only distributed 11% of the tens of billions of dollars in federal rental assistance, the Treasury Department said. The pressure is beginning to tighten as an estimated 3.5 million people nationwide face the threat of eviction over the next two months. The Associated Press reports that several states, including Virginia and Texas, have been praised for quickly getting the federal money out. And they continue to see the benefits. Houston, Philadelphia, and New Orleans are among the cities expected to receive even more aid from the Treasury Department as the funding has proven successful. Stragglers such as New York and South Carolina will soon face the threat of running out of rental assistance from the Federal government due to the slow distribution process. While renters nationwide face the heat, the housing market is beginning to cool down. Demand for more space and hopes for continued remote work has made the suburbs more desirable, boosting demand and economic growth. August was also noted as a better month for the housing market for buyers than the month before. Housing inventory had grown 7.7%, while the median price is up 8.8% compared to the month prior. As the pandemic continues to pull Americans out of work, the housing market's future, rental or otherwise, is uncertain. Read more in POLITICO. 
Apple's next iPhone lineup and the battle between cell phone carriers to upgrade.

Another season, another iPhone. This time, rather than a battle over whether or not to keep the home button, it's a battle between Apple and cell phone carriers. You know the commercials: AT&T offers the new iPhone 13 Pro free to customers with qualifying trade-ins and unlimited data plans, a deal worth as much as $1,000. T-Mobile is matching AT&T's credit, while Verizon is offering up to $800. This news flooded the media, giving Apple's PR team a bit of a break after the company faced a rough few weeks following security vulnerability issues that could let hackers secretly take control of iPhones and other devices. While security issues remain a concern, tech buffs seem to focus on how the new phone will compete. Last year's sales of the iPhone 12 were successful, despite the economic downturn of the pandemic, which made the iPhone 13's sales even more disappointing as Apple's stock price dipped Tuesday, signaling that investors were not exactly thrilled by what they saw. Like the ongoing war between Coke and Pepsi loyalists, Apple's iPhone 13 has some new competition: the Samsung Galaxy S21. The ultimate winner of the iPhone 13 vs. Samsung Galaxy S21 face-off will be determined once the iPhone 13 ships, according to Tom's Guide. While the public seems to be less than thrilled with the new release, Apple hopes the release of the new phone will continue the pandemic's boost in sales. Read more in Bloomberg. 
How restaurants "ghost" their customers and other innovative measures to face the pandemic.
While kiosks in fast-food restaurants started well before the pandemic, restaurants ranging from fast-food to five-star gourmet dining experiences are taking a long and hard look at running a business in a pandemic world, with some "ghosting" their customers. As Americans hop on their phones, discovering new delivery apps, some food spots offered may not have a kitchen… or a wait staff. Ghost or cloud kitchens, PBS News Hour reports, are just one of many business and technical innovations restaurants have adopted in the last year to survive the pandemic's economic downturn and slow business. Ghost kitchens aren't the only way restaurants are adopting innovative measures to stay afloat. While delivery companies like Uber saw incredible success through the pandemic, restauranteurs are missing one key ingredient in the restaurant experience: socialization. One study found that 72% of adults are comfortable eating outdoors at a restaurant, compared to only 60% who said they're comfortable eating indoors. Another study found that six in 10 adults say restaurants are an essential part of their lifestyle. Now, many restaurants are finally starting to transition out of crisis mode and building on those pandemic tech innovations such as touch-free customer service, online ordering, and QR code menus. It's apparent that a Friday night out may look a bit different as technological advancements continue to change the industry and the overall dining experience. Read more in PBS News Hour. 
INTERNATIONAL SPOTLIGHT
Priciest food since the 1970s is a big challenge for global governments.

Flour, sugar, eggs: While it sounds like the beginnings of a recipe, it's just some of the global food products that spiked in price—and the future forecast doesn't look any better. Global food prices were up 33% in August from a year earlier, with vegetable oil, grains, and meat costs rising, the United Nations Food and Agriculture Organization reports. This news comes after two months of decline in food prices, but costs have since taken a turn. Conditions such as extreme weather, soaring fertilizer, transportation costs, and labor shortages are some of the key culprits of this global spike. From Europe to India, governments are seeing a strain. Politicians are now handing out more aid, ordering sellers to cut prices, and playing with domestic trade rules to minimize the impact. The shortages primarily affect nations where food prices take up more of a monthly income; nevertheless, countries with large economies, such as the U.S., are also facing some headaches. In 2020, one in four Americans faced food insecurity due to economic strain. Nations known as the most prominent global food exporters from Russia to Tunisia are seeing the consequences of food inflation firsthand. Also, global conflict isn't helping. The Associated Press reports that four million Afghans face "a food emergency," and the majority live in rural areas where millions of dollars are urgently needed for the coming months to ensure the planting of winter wheat and feed for livestock. Food insecurity has always been a pressing global issue, but we now see the issue amplified at a new level. Read more in Bloomberg. 
DATA POINTS
 58%: The amount of the world's population that has yet to receive even one dose of the COVID-19 vaccine after nine months of vaccine distribution. Wealthier nations have more vaccines than citizens who want them, while poorer countries are facing bleaker timelines
3: The number of NFL teams requiring fans to provide proof of vaccination to enter their stadiums, including the Seattle Seahawks, Las Vegas Raiders, and New Orleans Saints. Fifteen teams were set to host a total of more than one million fans in the first week alone.
$3.5 trillion: The price in tax hikes House Democrats are considering for the next 10 years, mainly on the wealthy and corporate America, which comes as government officials scramble for ways to pay for the $3.5 trillion reconciliation bill.
20: The number of years since the Taliban controlled Afghanistan, prohibiting women and girls from attending schools and universities. In a new statement by Taliban leaders, women can continue their university studies in segregated classrooms.
56%: The amount of people who can name the three branches of government. This percentage is higher than ever before and is something experts call "hyper-politics" due to the massive increase in politics in our daily media diets.
$10 billion:  The amount of money oil giant Chevron plans to spend through 2028 on new technologies, such as biofuels and hydrogen, to triple the low-carbon investment.
125,000: The number of workers Amazon is adding to the company as they prepare for the upcoming holiday shopping period. The pandemic holidays present a tight labor market, making it a challenge to find staff to meet demand.
$13 million:  The amount of money the Met Gala raised in 2019 for the Costume Institute. The fashion event made its return on Monday after canceling in 2020 due to COVID-19.
13: The number of releases Apple has dropped of the iPhone. Apple CEO Tim Cook unveiled the iPhone 13 on Tuesday, along with the new iPad and Apple Watch models.
FEATURED TWEET
SpaceX releases more photos as civilian crew orbits Earth 15 times already https://t.co/k0bfen1ETq pic.twitter.com/FruQMJ1NU1

— New York Post (@nypost) September 17, 2021