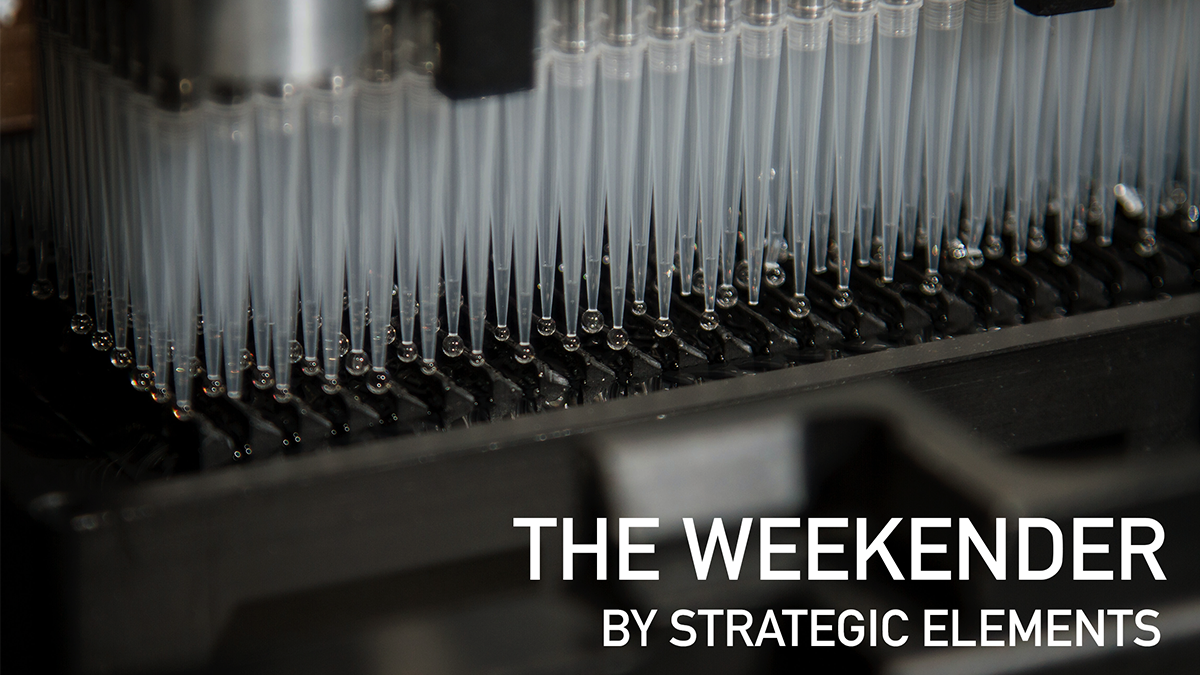 THE WEEKENDER
Big reads and big ideas shaping public policy, consumer trends, and cultural innovation.
December 4, 2020
Curation and commentary from the Team @ Strategic Elements
WELCOME BACK….
We hope you like our new look. For any feedback, tips, or anything in between – reply to this email and let us know what you think. View as webpage
THE BIG FIVE
How a quest to cure cancer led to the west's first covid-19 vaccine. You might think that the story of the incoming vaccines to curb COVID-19 – the same vaccines that have advanced in record time – started very recently. But what if we told you that story started 30 years ago? The vaccine developed by Germany's BioNTech SE and U.S. based Pfizer Inc. that is already approved in the U.K. and subject to emergency authorization in the U.S. will likely set a record for turnaround time, but the importance of its origin goes back much further. Back in the 1990s, two young physicians in Germany, Dr. Sahin and Dr. Türeci, became frustrated by the limited options for cancer patients for whom chemotherapy was no longer working. This frustration spurred into the innovative idea: a new type of vaccine that didn't include a small dose of the virus, but one that was built on mRNA – generic instructions that train the body with a playbook on how to exactly defend itself. Today, the mRNA model has been the groundwork for the positive news we are seeing before our eyes, teaching us that you never know when hard work may find its moment to rise to the occasion. Wall Street Journal
Black Friday Trends: Amazon is still king, but watch for app downloads. Another Black Friday to kick off the holiday shopping season has come and gone, but this year notably struck a very different tone. The closed or reduced storefronts gave way for retailers that targeted customers for a nearly exclusive experience online. The impact of the Covid-19 pandemic on shopping this year will certainly be examined in the months to come, but retailers aren't just focused on strict sales. App downloads are critical. There's no doubt that Amazon is still the king of retail and keeping customers in their boat, but Walmart is making gains. For the second year in a row (pre and post pandemic), they beat out Amazon for app downloads on Black Friday. Without the frequency of regular physical store visits, retailers understand that keeping customers in their ecosystem is…well everything. Fast Company
Why "dark" retail stores don't always mean doom and gloom. You've heard and likely seen firsthand the impact of the pandemic on business: storefronts that are darkened or closed, and quiet streets. It's a very ominous sign of what's missing from normal life, and represents a void that we all hope to see turn around. But that's not to say that business owners across the globe aren't adjusting behind those storefronts – in fact, some are going to the "dark side" but embracing their stores as a useful tool for catering to exclusive online shopping. Some businesses have been using the inventory in their closed stores that they've hung onto and evolved it into delivery and distribution centers, that take products from one place to meet customers where they are. Property and business owners know the reality of today is "more clicks and less bricks," but they're using the bricks to the fullest. Among all of the hardships this year, a coming from "the back of the house" mentality might be a silver lining that helps to preserve the personalized service we know and love from small business. BBC News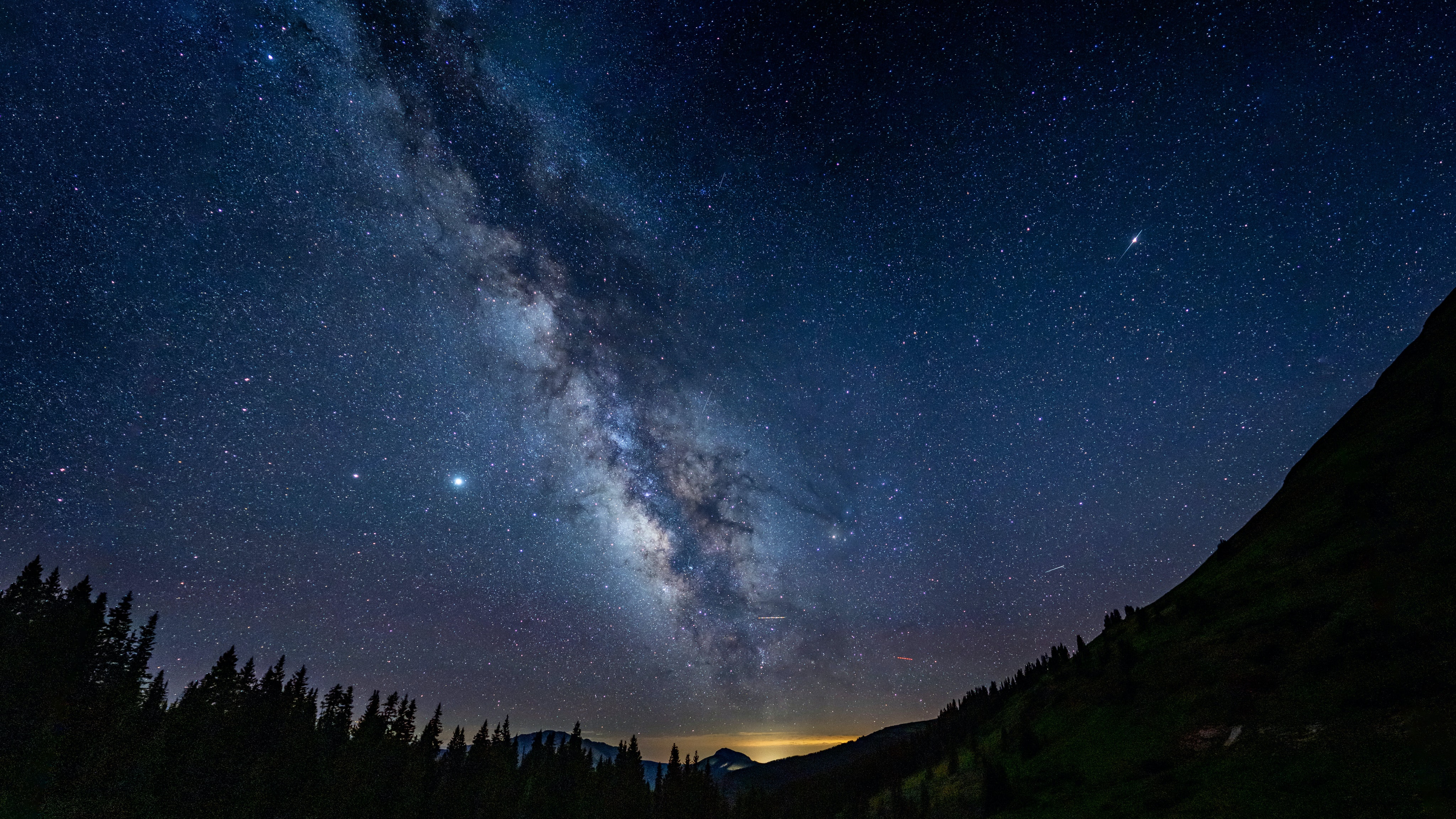 How space isn't just a billionaire's game anymore. The vast cosmos of space: meant for governments and billionaires, right? At least, that's how we thought for the better part of the last 50 years. More recently, private industry has proven with their muster that space travel is possible – but that's been understood as something not so achievable if your name isn't Musk, Bezos or Branson. However, this development has given way to the idea that space isn't just a billionaires playground – it's providing a number of opportunities for smaller companies and investors too. Morgan Stanley believes the space industry could be worth up to $1 trillion by 2040. There are now several options to invest in startups that are playing for their piece of the puzzle. More to come on this front(ier), but be on the lookout for more opportunities to open up – lift up your visor, the horizon of space is shifting. Axios
The 737 Max and the pandemic: how the airline industry is trying to take off and fly out of a storm. Among the halted air traffic this year, you might have forgotten that Boeing has spent the last 20 months attempting to bring back the grounded 737 Max jet that was the result of two tragic accidents in 2019. Just this past week, the 737 Max completed its first flight back with members of the media on board. Now, the pressure is on like never before for the company to deliver the plane successfully – during the worst downturn for the industry in recent memory. It won't be easy: Boeing has lost hundreds of orders this year and is awaiting review from the FAA and several similar authorities in other countries. The key is how the 737 Max is directly tied to Boeing's recovery on multiple fronts: the jet can't actually be delivered to companies until it has recertification. Several reports, investigations, and new trainings later – the moment for action is here. This is one to watch: if the industry can once again take off safety and securely, our economic recovery could too. CNBC

DATA POINTS
42, 43, and 44: In a unified sign to promote public confidence and awareness of the vaccine's safety, former presidents Barack Obama, George W. Bush and Bill Clinton have volunteered to receive their Covid-19 vaccines on camera.
Six votes: In case you need a reminder about how your vote counts in elections – here in Iowa, the 2nd Congressional District race was just certified with candidate Mariannette Miller-Meeks winning by just six votes. This is the closest House race since 1984, when Indiana's 8th District was decided by four votes.
778,000: The number of Americans applying for unemployment benefits the week before thanksgiving, per the Labor Department. What did the number look like before the pandemic? Weekly claims averaged around 225,000. Today's jobs report showed just 245,000 new jobs, a sign of the recovery running out of steam. 
14: While Democrats will retain control of the U.S. House, Republicans have now flipped 14 seats and did not lose one seat.
427,300: The number of employees that Amazon has hired in the last 10 months. That's more than 1,000 per day.
Down 52 percent, yet up 22 percent: Retail tracker Sensormatic Solutions found that Black Friday store visits were down 52 percent, yet spending on retail website was up 22 percent, according to Adobe Analytics.
30,000: The Dow hit 30,000 points last week, an all-time high that tops a 60% increase in the index over the last few months, signifying hope for an effective vaccine and return to normalcy.
December 2019: That's the new estimate as to when COVID-19 was first in the U.S., according to a new study published in Bloomberg that looked at blood samples.
4,252,822: The number of coronavirus cases in the U.S. in November, a number higher than the total cases seen all year by any country in the world except India and Brazil.
TWEET
Fact: between 2016 and 2020, Kansas and Nebraska swung against Trump more than Arizona, Georgia, Michigan, Pennsylvania or Wisconsin did.
@Redistrict
Dave Wasserman is the U.S. House editor of the Cook Political Report and NBC News Contributor.'
—
Have a great weekend. See you next week.
Strategic Elements