Welcome back to a new edition of The Weekender… where the FBI has more agents watching over social media than ever before, and students' mental health is deteriorating—learn how schools are handling it. Plus, one of crypto's youngest billionaires is giving it all away and Democrat anxiety grows as inflation is up and poll numbers are down. These stories and more are below. Thank you for starting your weekend with us! Now, let's dive in.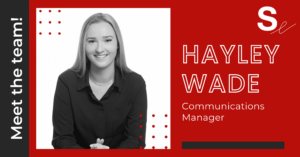 Get to know Communications Manager and local NASCAR super-fan Hayley Wade in our latest edition of "Getting Personal," an inside look into the Strategic Elements team.
THE BIG FIVE
Big Brother is Always Watching (Our Social Media Habits)
The FBI has landed a contract with Babel X, a social media monitoring software, which will allow 5,000 agents to use the system and scan social media accounts on a regular basis, looking for key political terms that may end in illegal activity. It is not the first time the FBI has worked with Babel X—but it is by far the largest contract ($27 million) it has made to date. The agency said the primary channels on which they will be searching include Twitter, Facebook, Instagram, YouTube, LinkedIn, Deep/Dark Web, VK, and Telegram. Also included in their parameters of possible searches are the apps Snapchat and TikTok, Reddit, 8Kun, Gab, Parler, ask.fm, Weibo, Discord. FBI officials said they are only looking at publicly available information; however, opponents are saying the FBI should not be monitoring political commentary and speech, regardless of its status online. Others are saying the posts will be largely up to interpretation, leading to bias and false accusations of crime. However, the FBI claims this tracking could lead to the stopping of events like January 6th. Read more in The Washington Post.
Needing Support, Now
It is no secret that our nation's children have had a rough two years: between school closures and heightened global tensions, their mental health is declining. Reports show bullying, drug use, and violence among students are at an all-time high. Lots of students lost their friendships during the lockdown and were unable to escape from any problems they faced at home—adding to the already tough stage of adolescence. One study found up to sixty percent of school-aged children and adolescents now face some kind of anxiety or depression. To try to combat this issue, some states are requiring teachers to take mental health training, where educators are taught to look for signs of depression and provide help and support to the students experiencing it. One teacher said he used what he learned in his training almost immediately when one student was showing warning signs of suicide. The training provides a first step in fully supporting our students. Read more in The Associated Press. 
Crypto's Robin Hood?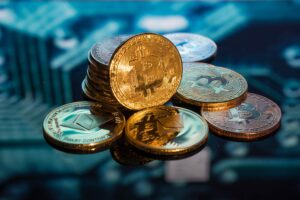 Despite being a billionaire (yes, with a "b"), Sam Bankman-Fried lives like a college student, sleeps on a bean bag, and has no intentions of keeping his fortunes. Bankman-Fried owns one of the most successful crypto-exchange companies; yet he is committed to the philosophy of "effective altruism," which he learned from his college courses at MIT. The idea behind this way of life is simply making the most money you can in order to do the most good in the world—and this billionaire is practicing what he preaches. He has donated hundreds of thousands of dollars to Ukraine since the beginning of the Russian invasion and pledges to only keep around 1% of his fortunes. While people call upon the ultra-rich like Elon Musk and Jeff Bezos to donate their riches, Bankman-Fried is doing so. This begs the question… is this the new norm for new money? Is the time of saving your riches ending? Life according to Sam Bankman-Fried sure does look like the switch is happening. Read more in Bloomberg. 

Democratic Anxiety Grows Over Inflation
Elections are coming, and inflation is growing—which is unwelcomed news for Democrats. Kitchen table issues drive voters to the polls—take a look at the 
latest Virginia gubernatorial election
, for example. Inflation will no doubt be a major topic for the upcoming election, in which people tend to focus on the administration's party. As a reminder, Democrats have a majority in both chambers—but only by a tiny margin, so every reelection and open seat count. Keeping the majority seems harder as inflation rises to a 40-year high this week. While some experts say that inflation is hitting low-income families the hardest, other economists are celebrating 
Biden's economy
. Reports show families are skipping out on buying essentials like diapers, toothpaste, and baby formula—showing tough decisions that families are facing right now. To add fuel to the fire, 
Deutsche Bank
is the first major bank to predict a U.S. recession next year. If Democrats want to hold the House and the Senate, they must make some changes—or they will lose seats. Read more in
The New Yorker.
Infrastructure Impacts Over the Next Decade
Travel and infrastructure are forever changing—twenty years ago, we would have never predicted electric vehicles on every corner; fifty years ago, we would not have guessed we could have a digital plane ticket; and a hundred years ago, we could not imagine even flying on a regular basis. So, what is next? One expert, Devin Lindell, sees a vastly different world for our traveling future. While it does not involve flying ships jumping into hyper-speed, Lindell says highway roads will be able to charge EVs as they drive and outfitted with covers to make room for more solar power panels. Lindell also predicts airport runways will eventually be created by 3D printers, and airports will function more as a one-stop-shop for travel rather than just air travel. While Lindell's predictions are unique, he does make a fair point: our population is growing and our current infrastructure cannot handle it—something must be done. Read more in Fast Company. 
INTERNATIONAL SPOTLIGHT
Russian-Caused Atrocities in Ukraine Exposed to the World
Russian aggression has hit new, atrocious levels this week as Ukraine's President Volodymyr Zelensky showed a graphic video to the United Nations of what he describes as war crimes committed on his people. After visiting the Ukrainian city of Bucha, Zelensky ensured the fatal and violent deaths in the area would not go unnoticed, sending a new level of urgency to end the war. Meanwhile, U.S. President Joe Biden announced new sanctions on Russia, and Congress voted to suspend all normal trade relations with Russia. However, these sanctions have not brought the war to an end—and if Bucha is any indication of what is happening to Ukrainians, global leaders need to find a way to stop the atrocities, and fast. Read more in NBC News. 

3:

The number of Republican Senators that voted to confirm Judge Ketanji Brown Jackson to the U.S. Supreme Court. The vote was supported by all 50 Democratic Senators and Republican Senators Susan Collins, Lisa Murkowski, and Mitt Romney. The 53-47 vote confirms Judge Jackson as the first Black woman on the nation's highest court.

$120 million: The value of a superyacht in Spain that was seized by the U.S. Department of Justice after reports that the owner may have close ties to Russian President Vladimir Putin. The case marks the first seizure completed by the Department's newest task force– KleptoCapture.

 

729:

The number of "challenges" to library, school, and university materials last year, according to a report from the American Library Association. Book bans have risen substantially over the past year as political groups continue to challenge materials "acceptable" for public school libraries.

$1.6 trillion:

The amount of money the global GDP could lose by 2040 due to the loss of learning during the pandemic. South Asian and Latin American schools stayed closed for far longer and had access to fewer resources for distance, or virtual education.

250%: The estimated spike in work meetings since the beginning of the pandemic. According to a study done by Microsoft, U.S. workers are compensating for lost productivity due to meetings by working well into the evening at unprecedented rates.
45 million: The number of people who are at risk for experiencing "enhanced severe weather" in the Southeast United States. Parts of Georgia, Alabama, Tennessee and the western Carolinas could see damaging winds and a few tornadoes this week.

 

900: The number of charter buses that have been assembled to transport undocumented immigrants to the U.S. Capitol from Texas. Governor Greg Abbott made the announcement this week in response to the Biden administration ending a pandemic-era health order that blocked migrants from entering the U.S.
~8:

The approximate number of hours that Ivanka Trump spent testifying in the House committee investigating the Jan. 6 Capitol riot. The panel is investigating not only the riot by Trump supporters but also Trump's actions related to the counting of electoral votes by Congress to confirm the election of President Biden.
FEATURED TWEET
The atrocities we see, the videos & reports from places in Ukraine where the free media is still present, is the tip of the iceberg. Areas under total Russian control are always worse. Ukraine must be liberated 100% for this to end. https://t.co/FFhrtuf9LB

— Garry Kasparov (@Kasparov63) April 8, 2022
 Credit: Garry Kasparov on Twitter. 
 To receive a copy of The Weekender every Friday in your inbox, sign up here. Be sure to follow us on Facebook, Twitter, and LinkedIn for more news and industry updates.