Welcome back to a new edition of The Weekender… where we are looking at historic retirements across the nation, including third-generation network (3G) and within the Supreme Court. Plus—the U.S. Women's Soccer Team scores a goal in the battle for equal pay. Also—we have the latest developments in the Russia/Ukraine conflict. Thank you for joining us in the newest edition of The Weekender.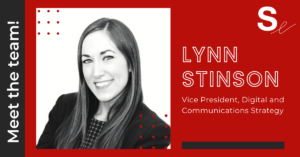 P.S. Get to know Strategic Element's digital guru, Lynn Stinson (VP of Digital and Communications Strategy) in our new series, Getting Personal. Read more here and follow along on our social media pages.
INTERNATIONAL SPOTLIGHT
The Cold War Just Heated Up
Russia has officially launched attacks on Ukraine—creating the most significant European attack since World War II. Russia bombed air bases and other military installations early Thursday morning, causing war sirens to ring across Ukraine. While Russian President Vladimir Putin called the attacks a "special military operation," make no mistake: it was a full-blown invasion. The initial attacks are responsible for more than 100 deaths as of Friday morning, with more numbers rolling in. Ukrainian leaders have told their own citizens to use weapons and fight as needed. In response to the attacks, leaders from across the globe have spoken out against Russia. U.S. President Joe Biden released a statement, saying Russia has "chosen a premeditated war that will bring a catastrophic loss of life and human suffering," and announced sweeping sanctions on Russia Thursday afternoon. Biden has vowed to keep U.S. forces out of Ukraine—but the Pentagon has moved even more U.S. forces into Eastern Europe. The FBI is now warning American businesses about Russian cyberattacks, adding to the anxiety that the U.S. could soon be declaring war. One thing is increasingly clear: the world sits on pins and needles, waiting for the next move. Read more in The Associated Press. 
THE BIG FIVE
3G's = Goodbye, Goodbye, Goodbye!
Once a life-changing technology, 3G is now gone. Twenty years ago, when 3G launched, people used the network to check email, send texts, and make phone calls on their Blackberries. With the invention of the iPhone, 3G exploded with possibilities—allowing users to play games, watch TV, or scroll social media. The 3G network was also added to cars for navigation, e-readers, home alarms, and other non-traditional uses. This week, 3G has been taken off the market, and these devices face the issue of no longer working. More importantly, cell phones that still rely on 3G to work will no longer be able to make calls or send texts—even to 911. Many older Americans use these simple, older phones as their primary devices and are now forced to trade in these devices for a new one. Luckily, some providers will replace the phones for free. Replacements and fixes depend on the device and company for cars and other uses. The retirement is to make room for 5G, the fifth generation of cellular networks, which is the fastest, most reliable network to hit the market. As a result, do not be alarmed when your devices no longer work like they did earlier this week—it just needs an upgrade. Read more from CNN. 
On the Docket: LGBTQ Rights, Death Penalty, Abortion, State Secrets… and a New Face.
The Supreme Court is set to have yet another historic year—both in seats and in cases. As reported by our team earlier this year, Justice Breyer will retire this summer, and the White House is ready to appoint a Democrat justice. This Friday morning, President Biden tweeted his pick: "I'm proud to announce that I am nominating Judge Ketanji Brown Jackson to serve on the Supreme Court. Currently serving on the U.S. Court of Appeals for the D.C. Circuit, she is one of our nation's brightest legal minds and will be an exceptional Justice." In the meantime, rulings on the 2021-2022 cases will roll in later this year before the 2022-2023 session begins. Some cases awaiting rulings include abortion rights, state secrets, and the death penalty. One prominent case on the docket for the next session is the clash between religion and LGBTQ rights, similar to the famous 2018 cakeshop case, where a baker refused to bake a wedding cake for an LGBTQ wedding, resulting in the Court siding with the couple. The new case adds to the baker's claims by arguing for an exemption from a state law barring discrimination based on sexual orientation due to the First Amendment, which was never fully resolved in the earlier case. As the court rulings roll in, we will continue to monitor coverage and bring you the latest developments. Read more in Reuters.

Scoring a Goal To Close the Pay Gap
After years of negotiations and
battles for equal pay
, the U.S. Women's Soccer Team has settled for $24 million. The team's players will split $22 million and use the remaining funds to grow the sport for other women. The historical settlement comes after the team won four World Cup titles, while the men's team had not come that close to winning in nearly 100 years; nevertheless, their salary has nearly
tripled
those of the women's team. The movement started by the team caused waves among other industries, including Hollywood, where pay inequality
averaged
$1 million per project. The movement had even hit Capitol Hill when actress Michelle Williams
testified
in front of Congress, saying she was paid roughly $1,000 for reshoots on the set of All the Money in the World, while co-star Mark Wahlberg was paid $1.5 million for the same scenes. We hope this historic settlement will turn the tide on the gender pay gap, and more people will get paid based on their work; not their gender. Read more from
NPR News.
Healthcare Workers' Emotional Rollercoaster
Pandemic burnout is real, and is leading to massive resignations… but healthcare is finally seeing some promising changes. Despite the abnormal last few years, according to a USA Today poll, many healthcare workers still want to clock in every day. Moreover, unlike the teacher walkout we previously covered, the poll shows that many healthcare workers overwhelmingly love their careers. Some medical employees even went as far as to say the pandemic reinvigorated why they started this path in the first place, which includes helping those in need. This positive attitude seems to only go for the people still standing. With no end in sight, the years-long pandemic and vaccine mandates have forced some workers to turn in their hospital key cards and seek a new career. One in five healthcare workers have decided to leave their positions. So, the nation can look at the situation glass-half-full (healthcare workers are still enjoying their career path) or glass-half-empty (many are quitting). Regardless, we know worker (un)satisfaction will not be the end of the pandemic's effects—and we will continue to bring you developments. Read more in USA Today. 
Diesel Companies and Developments in Greenifying Buses
In the battle of clean energy vehicles, the leading U.S. maker of diesel engines Cummins Inc. has solutions for problems Tesla cannot solve. Tesla's electric vehicles are powered by an electric engine rather than an internal combustion engine (as seen in traditional cars). However, the engine is not powerful enough to move large vehicles, such as buses or trains, which are essential to America's infrastructure. That's where Cummins comes in: the diesel giant has announced it has developed hydrogen gas engines strong enough to power heavy vehicles, like buses, with zero carbon emissions. The first-of-its-kind buses have hit the streets, which Cummins officials say is just the beginning. As policies are forcing companies to go green, new technologies are bound to hit the market in the upcoming years—bringing emissions down and new products to the forefront. Read more in Forbes. 
DATA POINTS
4,000: The number of vehicles aboard a cargo ship as a fire broke out on Wednesday. The crew of 22 was evacuated by helicopter, leaving the ship adrift near Portugal. Podcast host Matt Farah Tweeted: "I just got a call from my dealer. My car is now adrift, possibly on fire, in the middle of the ocean."
25: The number of medals the United States secured at the Beijing Olympic Winter Games, which ended with the closing ceremonies on Sunday. U.S. athletes were awarded 8 gold, 10 silver, and 7 bronze medals.
2 years: The duration of time since Ahmaud Arbery's death that it took to find all three men guilty of murder, federal hate crimes, and attempted kidnapping. In response to the verdict, Arbery's mother said, "Ahmaud will continue to rest in peace. But now, he will begin to rest in power."
6,700: The number of pedestrian deaths from cars in the year 2020, up 5% from 2019. Seven states – Arizona, California, Florida, Georgia, New York, North Carolina, and Texas – accounted for more than half of the pedestrian deaths.
36%: The percentage of the world's biggest office leases held by tech companies in 2021, totaling 11.4 million square feet of office space. Tech companies were among the first to send workers home, but they're still betting that office spaces will continue in the future.
4th: The next stage of the COVID-19 vaccine that could become available to the elderly and the immunocompromised. For most others, a single booster shot has appeared to offer strong protection against the virus and its variants. 
75 years: The amount of time since two sovereign nations were at conventional war in Europe. That streak ended early Thursday morning when Russia invaded Ukraine, sparking massive ramifications for the power dynamics of Russia and the superpowers, the U.S. and China.
30%: The increase in the likelihood of destructive wildfires between now and 2050. The UN Environmental Program warns that global warming and land-use change are what make wildfires more frequent and more intense.
FEATURED TWEET
I'm proud to announce that I am nominating Judge Ketanji Brown Jackson to serve on the Supreme Court. Currently serving on the U.S. Court of Appeals for the D.C. Circuit, she is one of our nation's brightest legal minds and will be an exceptional Justice.https://t.co/iePvhz1YaA pic.twitter.com/Nzqv2AtN8h

— President Biden (@POTUS) February 25, 2022
 Credit: President Joe Biden on Twitter. 
 To receive a copy of The Weekender every Friday in your inbox, sign up here. Be sure to follow us on Facebook, Twitter, and LinkedIn for more news and industry updates.