Welcome back to a new edition of The Weekender… where Elon Musk is Twitter's new owner, and officials predict the United States is out of the COVID-19 pandemic. Plus, a look at the virus' effects on the housing market and allergy season. Also, after years in a Russian prison, Trevor Reed has been released. These stories and more are below. Thank you for starting your weekend with the Strategic Elements team.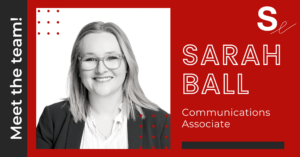 Get to know Pierogi-lover and Communications Associate Sarah Ball, who chats about internships and cooking in our latest "Getting Personal" series.
THE BIG FIVE
Elon Musk's Twitter Vision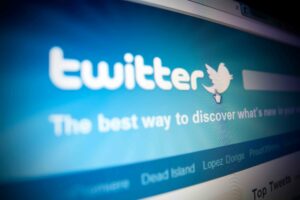 Elon Musk did it: the Telsa founder has officially purchased Twitter. In a deal totaling $44 billion, the social media platform and Musk settled on a buyout this week—and it sent users into a spiral. Musk's vision for the platform relies heavily on free speech and anti-censorship, which is a change-up from the forum's current posture. It caused conservatives who left the platform following the 2020 election cycle to rejoin Twitter and Democrats to call on Musk to continue to ban their accounts. There was also much speculation on whether or not former President Donald Trump, who is notoriously banned from the platform, would be allowed back. However, Trump quickly stated he would be continuing to use his own social media platform, TruthSocial, as his primary form of social media. It is not precisely laid out what the next steps will be with Musk's takeover of Twitter—but one thing is sure when it comes to the billionaire: never count on predicting his next move. Read more on Reuters.  
No More Pandemic?!
This week, the CDC's Dr. Fauci said the U.S. is transitioning out of the pandemic… finally. He clarified this does not apply to the entire world but just the U.S.; however, the news brings a big sigh of relief to many Americans. A new study found more than half of Americans have had COVID-19 infections, and its antibodies can stay in the bloodstream for up to two years. Ironically, this news comes the same week as Vice President Kamala Harris tests positive for the virus. Experts say COVID-19 infection rates are thankfully not causing the levels of severe outcomes like hospitalizations and death and that vaccines are making a difference. Fingers crossed, the U.S. stays on track, and the world finally moves into a post-pandemic time. Read more in The Washington Post. Speaking of the pandemic…
Post-Pandemic Home Design, Buying, and Renting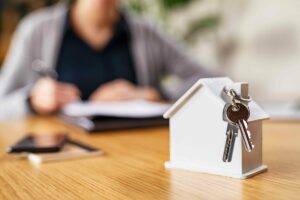 The pandemic has had a chokehold on our lives for more than two years, infiltrating more aspects of life—right at home, completely changing home buying. Pre-pandemic buying provided many options and various homes, many within your budget or lower. Now, inventory is down, prices have soared, and Americans are lucky to get into escrow in their first few offers.  It is a great time to sell, but buying the next place is a nightmare. The ideal home is looking a little different now, too. Americans opt to add smaller rooms to turn into a home office or gym. Homebuilders are treating new homes as both a residence and office space, including large communal areas for families and smaller private places for work. The rental market is also changing— many people moved back home during the pandemic to save money and be closer to their loved ones, making inventory rise and prices fall. It also came full circle with employees now working from home to buy homes outside the city—unsettling the housing market. One thing that might break the cycle is the looming threat of recession as analysts figure out what the 1.4% drop in U.S. GDP means. Read more at Axios.

CEOs, Leaders, and Advice They'd Give Their Younger Selves
Graduation season is upon us—and young people are moving on to the next chapter of their lives. In the spirit of bestowing wisdom on our country's younger generations, CEOs and leaders are sharing what they would tell their younger selves. Punit Renjen, Global CEO of Deloitte, told graduates not to typecast themselves. He explains how he went to college in hopes of becoming a doctor because that was what he thought he should do—but it was not what matched his passions. Jack Ma, the founder of Alibaba, shared his advice: get good at learning, tech and working in teams. In the spirit of passing along some wisdom, the Strategic Elements Communications team
shared
their advice to create a simple outline, write a rough first draft, read it out loud, then make it better.
Read more on
The World E
conomic
Forum.
Allergy Season Getting Longer and Impacts Stronger
The good news? You aren't being dramatic: allergies are worse than ever before across the U.S. The bad news? Allergies are worse across the nation. Experts say last fall's freezes are pushing this year's dreaded allergies to last longer than normal, and this year's high temperatures are making them more intense. Plus, climate change is not helping. It's the perfect allergy storm. Experts say to combat allergies this season, keep the windows and doors closed, plus wipe down your pets before they come back inside. Another solution is to wear a mask to reduce exposure to pollen. Read more in ABC News.

INTERNATIONAL SPOTLIGHT
Former U.S. Marine Returns Home Following Prisoner Swap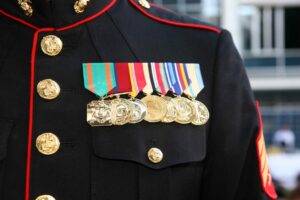 Former U.S. Marine Trevor Reed was released from Russian prison this week after a long-fought 985 days battle against assault charges, which are said to be false and created to detain Reed. His family, who hails from Texas, has been in the headlines, advocating for his freedom since word of his arrest spread. In exchange for Konstantin Yaroshenko, a Russian pilot sentenced in the U.S. on cocaine trafficking charges, the release. Reed's release has also renewed support for WNBA star Brittney Griner who remains in Russia on drug charges, and former U.S. Marine Paul Whelan, who remains in Russia on espionage charges. The heightened tensions between our nation and Russia add even more drama to these situations. Read more in The New York Times.

DATA POINTS
45%:

The percentage increase in the number of self-injury and suicide cases in 5- to 17-year-olds in the first half of 2021. America's youth are in the midst of a spiking mental health crisis, and public health experts are racing to identify the root causes before it gets even worse.  

 

$44 billion

: The amount that Elon Musk bid to buy Twitter. Twitter agreed to sell itself to Musk for $54.20 a share, a 38 percent premium over its share price this month before he revealed he was the firm's single largest shareholder. It would be the largest deal to take a company private in at least two decades.  

 

25,000

: The number of tech jobs to be created in Arlington County after lawmakers approved Amazon's plan to build a part of its new corporate headquarters in Pentagon City.  

 

4,300:

The number of deaths among US children and teens in 2020 from guns. That number, up nearly 30% from the year before, outpaced deaths from car accidents and cancer.   

 

$10,000:

The amount that former President Donald Trump has to pay in fines after being held in contempt of court by a New York judge. The judge determined that the former U.S. President failed to hand over documents related to an investigation by New York's Attorney General (Trump has appealed).  

 

105,000+:

The tons of Russian oil that were offloaded at a Norwegian port. Environmental activists chained themselves to the tanker to protest Norway buying Russian oil.  

 

175,000:

The number of doses of Paxlovid that the federal government is making available each week. The doses are distributed to states, the federal test-to-treat program and long-term care facilities.  

 

2,319:

The number of text messages that former White House Chief of Staff Mark Meadows sent and received between Election Day 2020 and President Joe Biden's inauguration.

 

365:

The number of days the U.S. Army is offering soldiers who are undergoing fertility treatments will be exempt from a permanent change of station. This benefit is just one in which the Army expanded around pregnancy, parenthood, and the postpartum period.

 
To receive a copy of The Weekender every Friday in your inbox, sign up here. Be sure to follow us on Facebook, Twitter, and LinkedIn for more news and industry updates.